discipline
Sculpture
material
Concrete
dimension
Dimension Variable
location
London, UK
year
2022
supported by
Where The Lost Things Go

"I gave each spot a meaning, and as I populated it with the things I have been given to remember, the cell began to grow'. — <Memory Palace> Hari Kunzru


Where The Lost Things Go is Pei-Chi Lee's first solo exhibition in London. As the result of the Batch.Space's ChangeMaker Residency – a young creative community in the heart of East London – the artist unveils an immersive display of self-discovery. From a playful perspective, the artwork is a tangible representation of navigating transitory moments.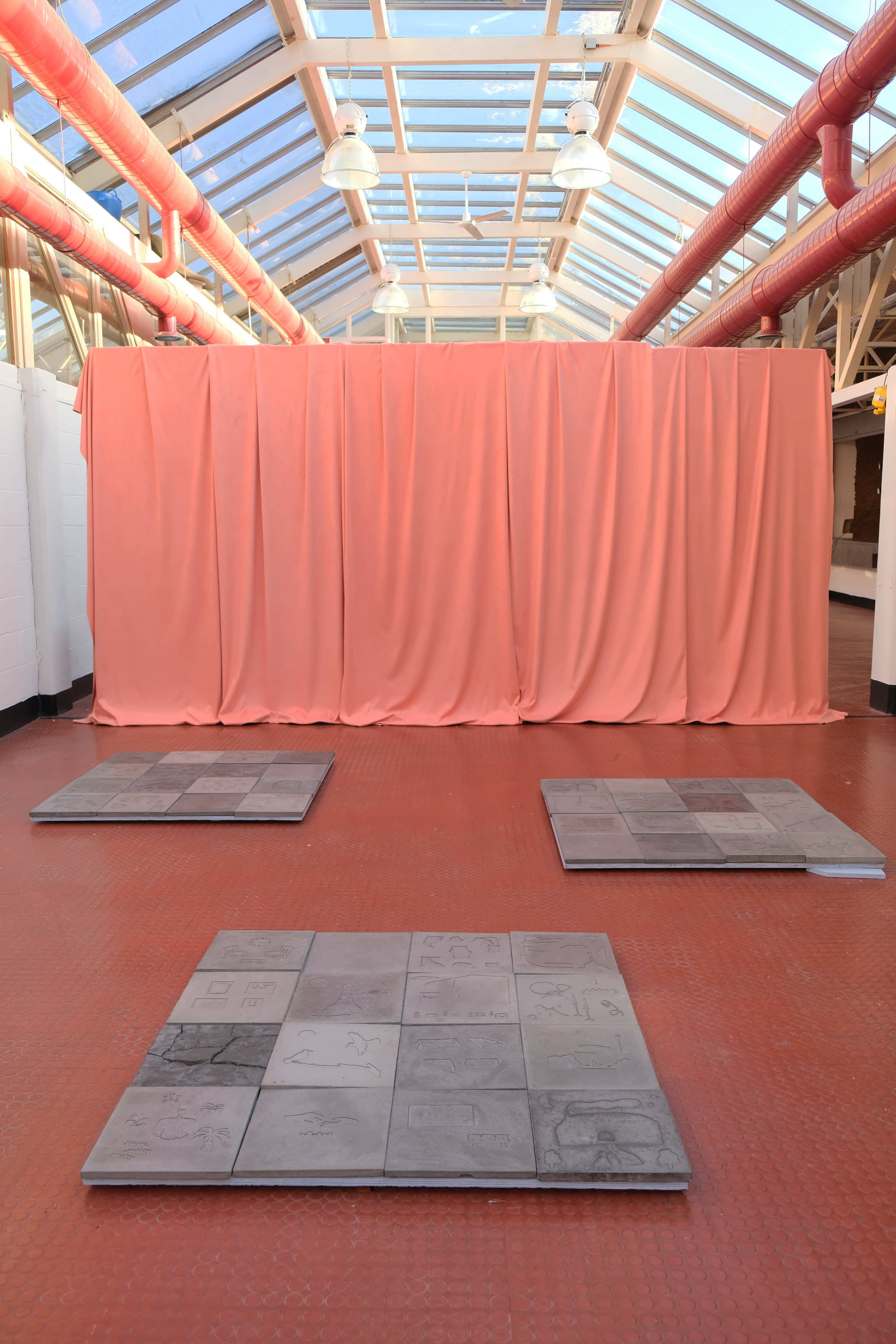 Using the technique of engraving on hand-made concrete pavements, the installation is both a physical and metaphorical manifesto of the concept of non-place.

Non-place, a term coined by the anthropologist Marc Augé to describe those places of transience that are not important enough to be considered as 'places', and where human-being stay nameless. Lee interprets this term into the diagram below:




Location Location

Place (non-place) Place

A -------------------> B

Mental State Mental State

Time Time



In the age of uncertainty where everything is in flux , Where The Lost Things Go wants to preserve a moment in time and a 'moment in mind'. The work celebrates, or mourns, nameless progress and transitory moments we unconsciously go through. From repetitive commutes and endless experiments that seem unfruitful to fading romances, these instances are both intimate and public. We share them individually and collectively.





In this work, Lee uses aggregates that were made from segmented failure samples, and stones that she collected on her way to the studio from home as the concrete base. Mixed into cement and cast into moulds that form 'picture slabs'. The slabs are the collective stories, built from interviews of people's experiences with "Non-Place" then threaded into a storyline. Lee turns the making process into an act of documentation, a practice of being present and a performance that interrogates toxic productivity.


While the concrete slabs are arranged coordinately to the floor, the graphics images become a continuous story that can be interpreted individually and collectively - It's solid, it's quiet, it's still nameless, but yet it's there.